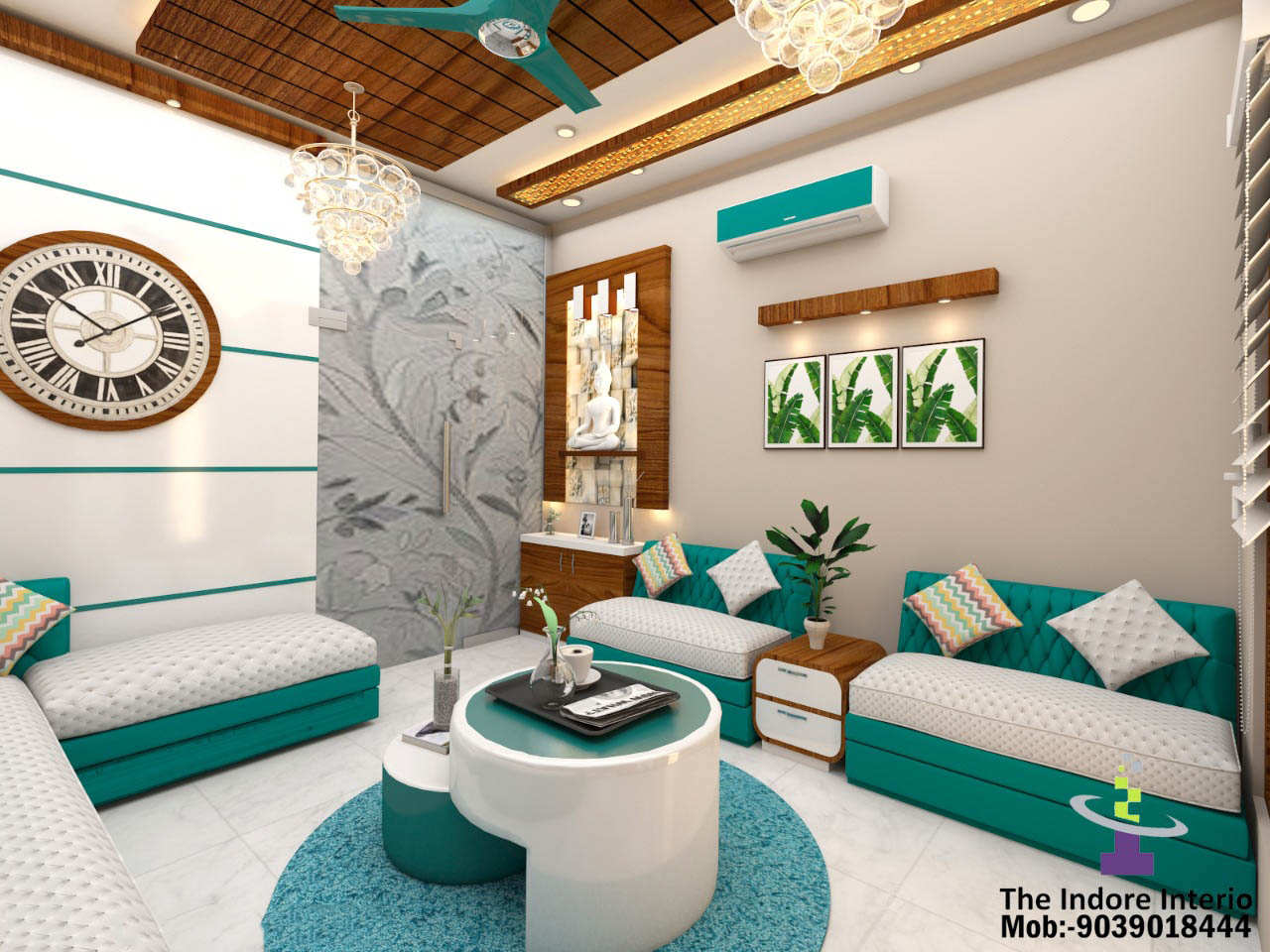 Smart space-saving techniques by best interior designer in Indore
Posted by: The Indore Interio
DEC 09, 2019
Settling down in a small space with diverse needs is not as easy as it seems. It requires the greatest craftsmanship and efforts of fine interior designers. Interior designers are the one who can guide you efficiently to create a better ambience to live. We have an unrivalled team of the finest interior designers in Indore and we strive to furnish you the best space-saving solutions for a smart and efficient.
We furnish you a list of the prominent space-saving techniques sourced directly from the best interior designers in Indore.
Multi-Purpose Furniture

Furniture takes up the maximum proportion of your house. For each purpose separate furniture is available. But ever thought of multi-purpose furniture?

Interior designers in Indore strongly recommend the use of such furniture as they save the vital space and serves for various purposes and uses. For example, you can have a window fold that serves as a rack or convertible sofas which serve as a table and sofa alternatively.

Staircase Storage Unit

Staircases can serve for more purposes than commuting between the floors of your house. The understairs length and breadth can be a great storage unit or sitting corner if you are looking for optimum space utilization. Moreover, you can have drawers in your stairs. Stairs take up a good proportion of space yet they can be used smartly for better purposes. You can opt for any design or shape you desire and you are set to save perimeters.

Hollow chairs

As you know, furniture is a vital part of the interiors of your house. They consume the maximum space of any area. Hollow chairs, sofas or other furniture units with hollow spaces in them can be a great storage solution. This would save space and cut cost on additional storage units.

Sofa-cum-Bed

Interior designers in Indore as well as across the globe have been recommending and considering sofa-cum-bed units as a great way to utilize the space optimally. They not only serve multiple uses but save the valuable space of your edifice. You can choose from the diverse options available as per your convenience.

Wall Units

Wall units such as vertical storage shelves and racks are an effective space-saving technique. They take no proportion of the floor space and serve equal utilization and functioning as a normal shelf or racks.

Foldable Units

Turning as a great solution for maximum space utilization and saving are foldable units such as tables, storage units, desks etc. You only need to disassemble them when required and assemble back into the real structure ones the purpose is fulfilled. The can be used for multiple purposes based on the design as well.

These were the few top-rated space-saving techniques on could opt for. However, the list could be endless depending on the thought-process, needs and requirements. Interior designing is a dynamic art with rapid modifications and advancements. Get you dwelling designed by the pre-eminent interior designers in Indore.